Doja's 2021 Coat Drive
Doja's 2021 Holiday Coat Drive was a huge success! We were able to deliver 2 Full Trucks of donations to Uplift Kalamazoo. Uplift Kalamazoo will be in Arcadia Park on Dec. 5, 2021 from 4-6P offering donations to the Kalamazoo community.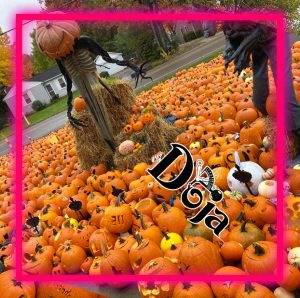 Doja's 2021 Pumpkin Carving Contest
Doja's 2021 pumpkin carving contest was completely INSANE this year! With over 1,000 submissions, this year's contest was more than we expected. We received a viral Tic Tok response that even sparked Ch.17 coverage. All pumpkins were donated to our local sanctuary for farm animals, Chubby Goat Acres Preserve.