You've Found a Recreational Dispensary Open Late! 24 Hours!
You've Found a Recreational Dispensary Near You Open Late! 24 Hours!
Stick around and check out Doja if you're searching for a "24 hour dispensary open late near me" Get all the information you need about finding your local dispensary – from where to look to what kind of service to expect. If you're looking for a local weed dispensary that's open after hours, Doja is amazing. Plus, who wouldn't like a few extra hours to check everything out?
Doja is the Best Late-Night Dispensary
🏢
🌿
When it comes to finding a dispensary open late near you, Doja is the perfect option. With Doja's 24/7 availability, customers can always count on it to be open at any time. For people who need to buy cannabis products after regular business hours, this is incredibly convenient.
In addition to its 24/7 availability, Doja Portage also features a Bitcoin ATM onsite. 
Late Night Cannabis Products
Doja provides only the highest quality cannabis products available. All of their products are rigorously tested to ensure they meet state regulations and satisfy customer needs.
Additionally, they offer a wide range of products from many different vendors so there's something for everyone at Doja. From cannabis flower and edibles to topicals and concentrates, they have it all!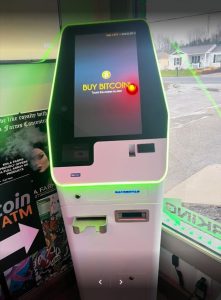 How to Easily Find a 24 hour Dispensary Near You – Portage & Watervliet Michigan
So, What's the Best 24-hour Dispensary?
24/7 availability distinguishes Doja from other late-night marijuana dispensaries. Additionally, customers have praised Doja's friendly service and knowledgeable staff. Despite our bias, we know that Doja is the most convenient dispensary that's open late!